Chain adjusters for road motorcycles | made by Lightech Italy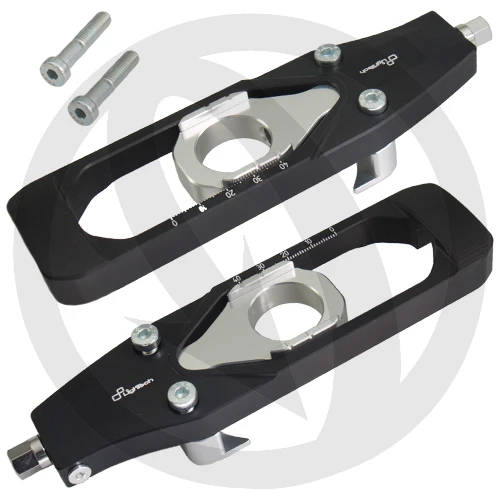 Black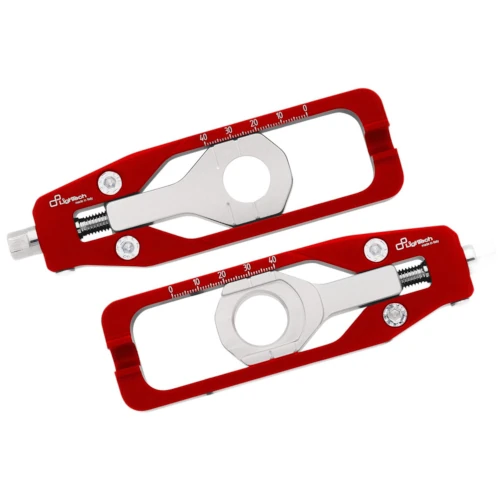 Red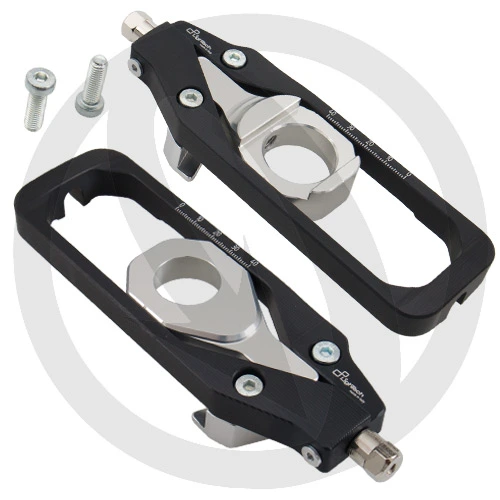 Black
Lightech chain adjusters are made of ergal 7075.
They allow a quick and precise adjustement of final transmission chain.
They are perfectly interchangeable with the stock ones without modifications.

Features
- metric scale printed by laser
- external screw for adjustment (0.25 mm each click)
- optional lifters for spool-type rear stand.
Application list
good morning.
I received them and everything is fine.
thanks
N. N. | Greece 2023-09-18
RED Racing Parts®™
Casella Postale 704 - 18100 Imperia (IM) - Italy
info@redracingparts.com
VAT No. IT01130260084 | REA IM-93869
Site developed by John
Copyright © 1995-2023 | All rights reserved